Top 10 Fashion Trends of 2020
2020 was filled with all kinds of craziness, but somehow, someway, people were able to keep their fashion game on lock. Here are the best style trends of the year!
1. Puff Sleeves
This style was essential in the Victorian era and for some reason, became essential in 2020. I'm not mad at it! It is definitely a look with the right styling.
2. Tie-Dye
Tie-dye has been around for ages, but with all the free time people had on their hands during quarantine, a sudden resurgence of tie-dying clothing (and other things, too) came about. It's a fun, easy way to jazz up your wardrobe!
3. '90s Styles
There are so many wonderful fashion trends that came from the nineties that people were still replicating '90s looks. And I'm sure we'll see the same in 2021.
4. Fashionable Face Masks
With face masks becoming mandatory, people decided to wear them in style. Instead of wearing the same boring, but practical blue surgical face mask, people got super creative. We saw masks with colorful patterns, chains, ribbons all kinds of things! It was amazing to witness all of the creativity.
5. Nap Dresses
The "Nap Dress", created by the New York fashion-and-home-centered brand, Hill House Home, skyrocketed in popularity. It's easy to why everyone wants the Nap Dress. It's the perfect duo of comfort and style.
6. Faux Fur Coats
Fur coats have been a fashion staple for ages, going all the way back to the 1920s. Unfortunately, though, the making of fur coats has harmed many animals in the process, but now with the creation of faux fur, you can get the look without the cruelty! And stay warm in the process.
Of course, I had to put a photo of myself here!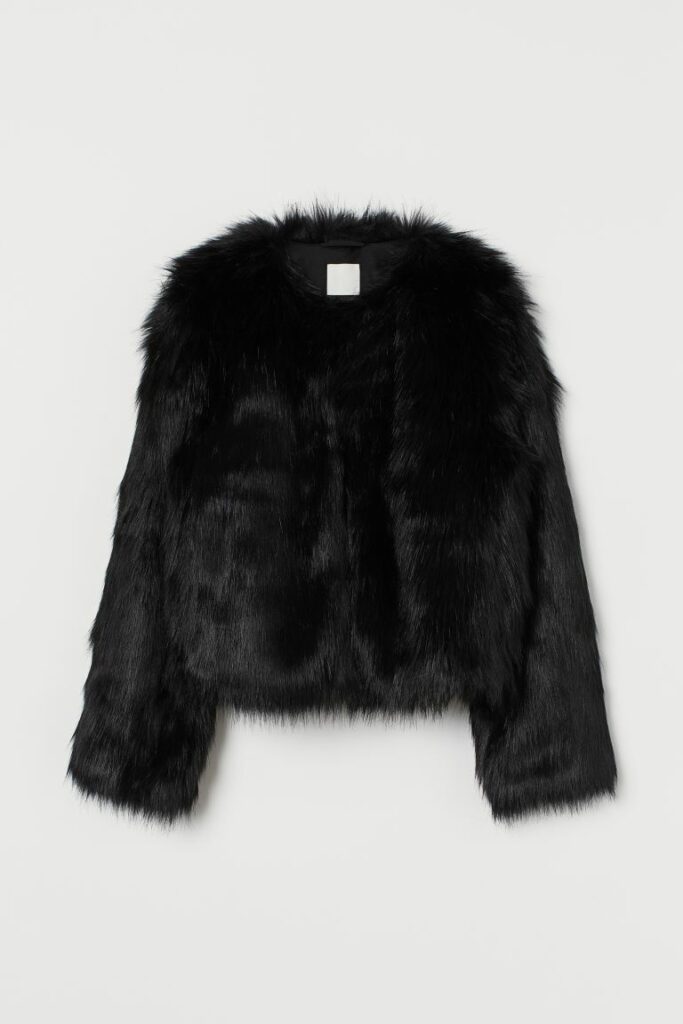 This is the fur coat I am wearing in the pic. It is from H&M. Currently out of stock, but here's the link! http://bit.ly/3s0E21U
7. Chunky Boots
Of course, as a serious lover of boots, I had to put this one in here! Chunky boots definitely had a moment this year. We saw them in so many outfits, paired with dresses, jeans, and patterned skirts. They were everywhere (well, at least in the world of Pinterest, haha!).
8. Animal Print Everything!
I'm going to blame Tiger King for this one. We saw animal print of all kinds, everywhere: from leopard print tops to cheetah print bags to zebra print face masks, it was a wild obsession (bad joke, I know)
9. Y2K Nostalgia
From tiny purses to low-rise jeans, people were feelin' the 2000's vibes. And I am in full support of it!
10. Sweatpants & Leggings
Now, these two have always been a trend, but with quarantine, it became a necessity. With all of us staying inside, these became everyday wear. In fact, I tried on some jeans the other day and was shocked! I literally forgot what jeans felt like because 99% of the time, I'm rockin' some leggings or some sweatpants.
So excited to see what will trend in fashion this year, in 2021!
See ya soon,
Brooklyn